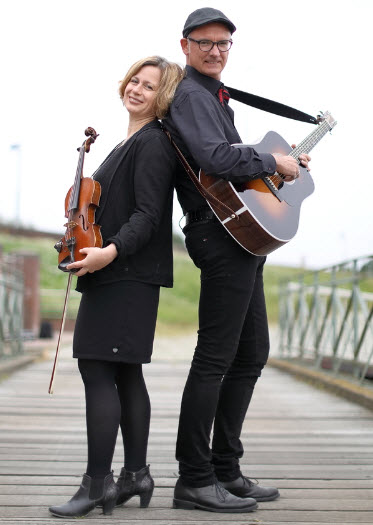 Domi Wempe (Geige und Gesang) und Oliver "Mo" Morawietz (Gitarre und Gesang) bilden das Duo Hunky Dories.
Die Geigerin und der Gitarrist, die seit Jahrzehnten als Musiker aktiv unterwegs sind, spielen Indie-Folk.
So werden sämtliche  Spielarten des Folks miteinander verbunden, um Rock- und Pop Songs in ausgefeilte, folkig-schmissige Arrangements zu verwandeln.
Mit viel Spielfreude, zweistimmigem Gesang und dem Sinn für das Detail,  erzählen sie Geschichten über einsame Seelen, San Francisco, der Königin von England oder dem  BREXIT.
The Hunky Dories: Domi & Mo! Indie Folk, Singer -and Songwriting straight from the heart!